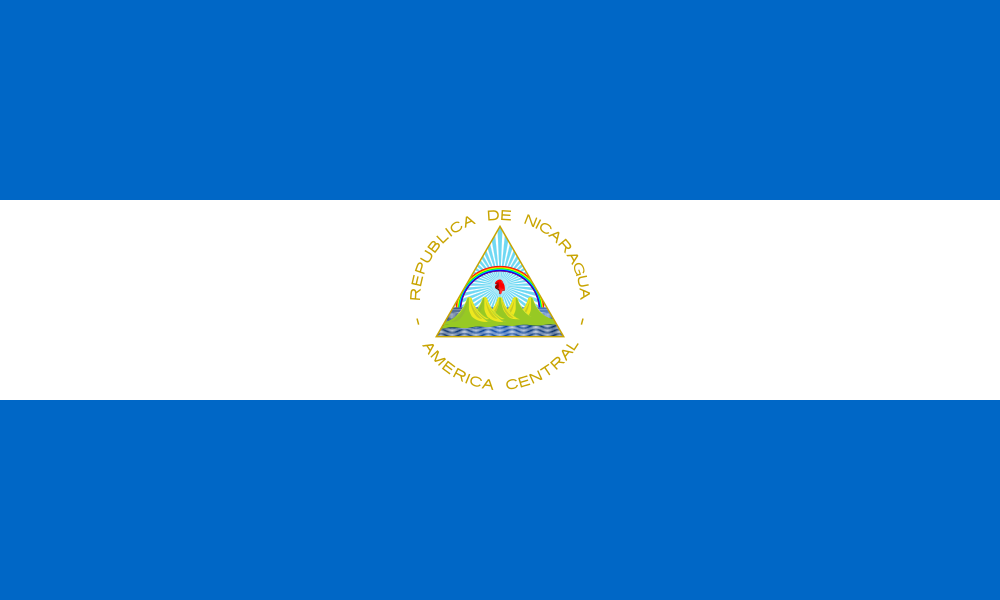 The Pacific Coast of Nicaragua was settled as a Spanish colony from Panama in the early 16th century. Independence from Spain was declared in 1821 and the country became an independent republic in 1838. Britain occupied the Caribbean Coast in the first half of the 19th century, but gradually ceded control of the regi n in subsequent decades. Violent opposition to governmental manipulation and corruption spread to all classes by 1978 and resulted in a short-lived civil war that brought the Marxist Sandinista guerrillas to power in 1979. Nicaraguan aid to leftist rebels in El Salvador caused the US to sponsor anti-Sandinista contra guerrillas through much of the 1980s. Free elections in 1990, 1996, and again in 2001 saw the Sandinistas defeated. The country has slowly rebuilt its economy during the 1990s, but was hard hit by Hurricane Mitch in 1998.

Nicaragua (Spanish: Republica de Nicaragua, IPA is a democratic republic in Central America. It is the largest nation in the isthmus, but also the least densely populated with a demographic similar in size to its smaller neighbours. The country is bordered on the north by Honduras and on the south by Costa Rica. Its western coastline is on the Pacific Ocean, while the east side of the country is on the Caribbean Sea. Nicaragua is one of three countries in the world where abortion is illegal with no exceptions, along with El Salvador and Chile.

The country's name is derived from Nicarao, the name of the Nahuatl-speaking tribe which inhabited the shores of Lago de Nicaragua before the Spanish conquest of the Americas, and the Spanish word Agua, meaning water, due to the presence of the large lakes Lago de Nicaragua (Cocibolca) and Lago de Managua (Xolotlan), as well as lagoons and rivers in the region. At the time of the Spanish conquest, Nicaragua was the name given to the narrow strip of land between Lake Nicaragua and the Pacific Ocean. Chief Nicarao ruled over that land when the first conquerors arrived. The term was eventually applied, by extension, to the group that inhabited that region: the Nicaraos or Niquiranos.

The Nicarao tribe migrated to the area from northern regions after the fall of Teotihuacan, on the advice of their religious leaders. According to tradition, they were to travel south until they encountered a lake with two volcanoes rising out of the waters, and so they stopped when they reached Ometepe, the largest fresh-water volcanic island in the world.