| | |
| --- | --- |
| | TESOL Worldwide - Teach English in Albania |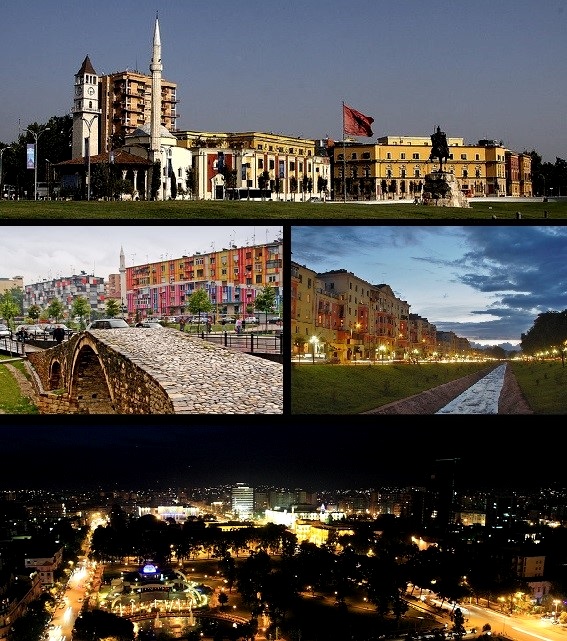 Tirana is the capital of Albania, and the official language is Albanian. Fun things to do in Albania include the Berat Castle and Apollonia. Albania is a parliamentary democracy with a market-oriented economic system. Albania's per capita income is among the lowest in Europe, but economic conditions in the country are steadily improving. Tourist facilities are not highly developed in much of the country, but are steadily improving, and some goods and services taken for granted in Western European countries are not widely available. Albania's economic integration into broader European markets is slowly underway. Hotel accommodations are plentiful in Tirana and in other major cities, but limited in smaller towns.
Follow @tesol
Teach English in Albania
Teach English in Albania Jobs
TEFL teacher
Tirana - Experienced, mother-tongue English speaker - only. qualified. Diploma level, plus degree for a full-time TEFL teacher in a modern school in...
Publ.Date : Sun, 26 Oct 2014 05:53:51 GMT
Albania - Home School Teacher for Missionary Kids
Albania - teacher. Female or married male. Teach in English but will need to learn Albanian for living in the culture. Responsibilities : Prepare...
Publ.Date : Sun, 26 Oct 2014 05:53:51 GMT
Early Years Teacher
Albania - Early Years Teacher | Albania | One of the best schools in Albania Salary Package: **Salary from up to 1650 Euros for 25 lessons a week...
Publ.Date : Sun, 26 Oct 2014 05:53:51 GMT
School Teachers and Heads for GDQ, Albania - WEC
Albania - : Lower/Elementary School: ICT Teacher, Physical Education Teacher, Art Teacher, Music Teacher, Middle School: History teacher, High School... (Biology, Chemistry, Physics, Environmental Science), Also needed: Librarian, and EAL (English as an Academic Language) Teacher, Special Needs...
Publ.Date : Sun, 26 Oct 2014 05:53:51 GMT
Teach English in Albania News
Albania, Serbia postpone visit after soccer brawl
Charter schools offer the quickest way to a better education for Buffalo students Go big.That's what the Buffalo School Board needs to do as it contemplates opening new charter schools as a strategy to improve the education o... Sept. 6, 1929 - Oct. 16 ...
Publ.Date : Sun, 19 Oct 2014 22:26:00 GMT
Serbia accuses Albania of provocation after brawl causing Euro match suspension
The referee halted and then abandoned the scoreless European Championship qualifying match in the 41st minute Tuesday night when a Serbian player grabbed the banner — which carried a map of Albania enlarged to include chunks of its neighbors — and ...
Publ.Date : Wed, 15 Oct 2014 07:49:00 GMT
Wisconsin Peace Corps volunteer helps young women find their voice through camp in Albania
but she has come to realize that "education is really the key." She helped expand the GLOW program from one city in Albania to 15, before coordinating the national conference last month. "Working with two large youth development directives ...
Publ.Date : Fri, 24 Oct 2014 21:24:00 GMT
Albania PM seeks to ease tensions with Serbia
She was released. Her attorney on Tuesday denied the accusations. The Sayreville, N.J., Board of Education voted behind closed doors Tuesday night to uphold the suspension of varsity football coach George Najjar to the disappointment of many who showed up ...
Publ.Date : Wed, 22 Oct 2014 12:00:00 GMT
Albanian gov't to boost development of agri-tourism
education and health centers, all add benefit to agri-tourism. In the country's development strategy, a series of policies are being developed to fundamentally transform the tourism industry leading it towards integrated services and products in the region ...
Publ.Date : Wed, 22 Oct 2014 10:42:00 GMT
TESOL Worldwide
Follow American TESOL Institute's board Teach English Abroad on Pinterest.
TESOL Certification
Teach English Abroad