TESOL CERTIFICATION
TESOL certification courses provide a base knowledge in teaching English as a second language with focus on methods and approaches to TESOL.
Become American TESOL certified to teach English abroad and online worldwide.
Contact American TESOL
to receive more information, or enroll now to begin.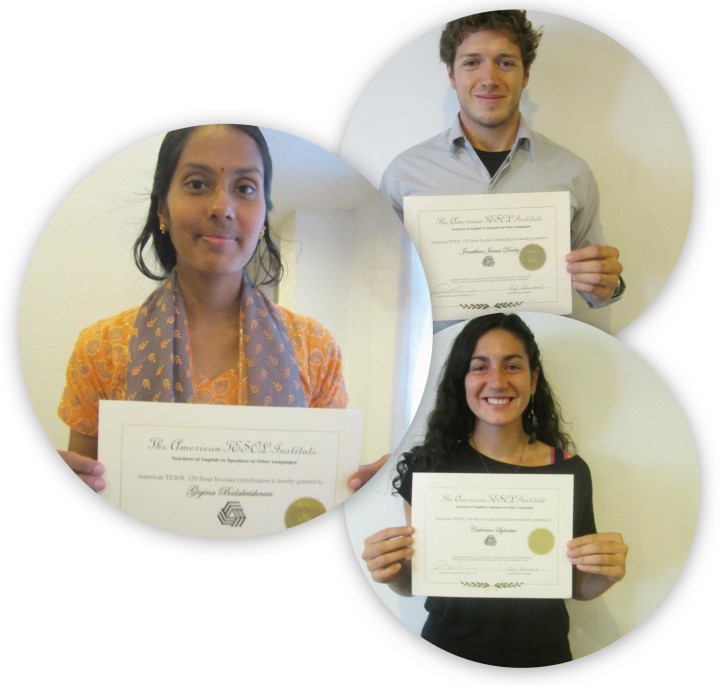 Enrollment
Course Objectives & Completion
- Examine and analyze the core knowledge of teaching ESL.
- Create ESL lesson plans.
- Assess and compare methods and approaches to TESOL.
- Facilitate successful communication in a cross-cultural learning environment.
Upon Enrollment You Receive
- Online or in-class TESOL training
- Textbook(s)
- 3 e-books
- TESOL teacher resources
Upon Completion You Receive
- American TESOL certification(s)
- Optional
teacher placement
- Ongoing continuing education and job placement support