TEACHING ENGLISH IN KOREA
Teaching English around the world can be one of the most rewarding experiences of a lifetime. Not only will you earn money while working and living abroad, but you will be introduced to a new culture in an intimate way that might not otherwise be possible. If you are fortunate enough to teach English in Korea, you will also have a lucrative job. And the demand for English teachers in Korea is high.
Teaching English in South Korea
is a popular option for many international educators. The demand for English language education in South Korea is high, providing numerous opportunities for English teachers. Here's some essential information about teaching English in South Korea:
Qualifications and Requirements:
To teach English in South Korea, you typically need a bachelor's degree in any discipline. While a degree in English or education is beneficial, it is not always mandatory. Additionally, many employers prefer candidates with a teaching English as a Foreign Language (TEFL) or Teaching English to Speakers of Other Languages (TESOL) certification. Native English speakers from countries like the United States, Canada, the United Kingdom, Australia, New Zealand, Ireland, or South Africa are often given preference.
Visa Requirements:
To work legally as an English teacher in South Korea, you will need an E-2 visa. The visa application process typically involves submitting documents such as a valid passport, a criminal background check, a health check, and a signed contract with a Korean employer. Your employer in Korea will often assist you with the visa process.
Types of Teaching Jobs:
There are several types of teaching jobs available in South Korea. The most common options are teaching at public schools, private language institutes (known as "hagwons"), international schools, universities, or as private tutors. Each type of teaching job comes with its own set of requirements, benefits, and working conditions.
Salaries and Benefits:
Salaries for English teachers in South Korea can vary depending on factors such as qualifications, experience, and the type of institution. On average, English teachers in South Korea can expect a monthly salary ranging from 2.0 to 2.7 million Korean Won (KRW), which is equivalent to approximately $1,700 to $2,300 USD. Some benefits commonly offered to English teachers include furnished housing or housing allowances, round-trip airfare, medical insurance, and paid vacation days.
Work Culture and Hours:
The work culture in South Korea can be quite demanding, especially in the education sector. English teachers at hagwons often work in the afternoons and evenings, as the majority of students attend classes after regular school hours. Teaching hours can vary, but you can generally expect to work around 25 to 30 hours per week, with additional time spent on lesson planning and preparation.
Cost of Living:
The cost of living in South Korea can vary depending on the city and lifestyle. Cities like Seoul tend to have a higher cost of living compared to other regions. However, salaries for English teachers are typically sufficient to cover living expenses and still allow for saving money.
Cultural Experience:
Teaching English in South Korea offers a unique cultural experience. You will have the opportunity to immerse yourself in Korean culture, try traditional cuisine, visit historical sites, and explore the country's natural beauty. South Koreans are known for their hospitality and respect for educators.
Language Barrier:
While knowing Korean is not a strict requirement for teaching English in South Korea, learning some basic Korean phrases can be helpful for daily life and building relationships with colleagues and students. Many Koreans, especially younger generations, have some level of English proficiency, and teaching English will often involve using English as the primary language of instruction.
Cities in South Korea for Teaching English
The popularity of cities in South Korea for teaching English can vary over time and depending on various factors. However, the following cities are generally considered popular for teaching English in South Korea:
Seoul
: The capital city of South Korea, Seoul is a major hub for teaching English with a wide range of opportunities and a large expatriate community.
Busan
: As the second-largest city in South Korea, Busan offers a vibrant teaching environment, beautiful beaches, and a lower cost of living compared to Seoul.
Incheon
: Located adjacent to Seoul, Incheon is a metropolitan city with a growing demand for English education. It is known for its international airport and harbor.
Daegu: Daegu is a major city in the southeastern region of South Korea. It has a significant number of English language institutes and public schools.
Daejeon: Known as the "Silicon Valley of South Korea," Daejeon has a large student population due to the presence of prestigious universities and research institutes.
Gwangju: Gwangju is a cultural and artistic city with a strong demand for English teachers. It is known for its vibrant arts scene and historical attractions.
Ulsan: Ulsan is an industrial city known for its oil refineries and manufacturing. It also has a significant number of English teaching positions available.
Suwon: Suwon is located near Seoul and is home to many private language institutes and public schools. It offers a convenient location with a lower cost of living.
Changwon: Changwon is the capital city of South Gyeongsang Province and has a growing demand for English education. It is a planned city with a well-organized infrastructure.
Jeju: Jeju Island is a popular tourist destination and offers English teaching positions in international schools and language institutes. The island's natural beauty attracts many foreigners.
Please note that popularity can change over time, and it's always a good idea to research current trends and opportunities when considering teaching English in South Korea.
Teachers of English to Speakers of Other Language

Three things are required to teach English in Korea. First, you will need TESOL certification. That can be accomplished through our wonderful programs at the American TESOL Institute. In just two weeks time, you can be ready for you first assignment. Secondly, to teach English in Korea, you will need a visa. At American TESOL, we can sponsor your application. Finally, you will need an undergraduate degree. Other countries require only a high school degree, but not so in Korea.


Teach English and Travel Worldwide

Teaching English in Korea or any foreign country is a fantastic opportunity for the recent college graduate. It allows you to travel, see the world, get paid, have free time, add an impressive line to your growing résumé, and give you critical skills for any future endeavor. At American TESOL we have not only placed countless teachers in schools around the world, we can guarantee employment.


Accredited TESOL & ESL Certification and Job Placement

Our programs at American TESOL can be completed in either a classroom setting or online. You can work at your own pace, and still have the full support of instructors and the staff of American TESOL. For more information about these fantastic opportunities that await, please call us toll free at (877) 748-7900.


Teaching ESL & TESOL Job Placement Guarantee

Upon successfully graduating from American TESOL Institute, we take privilege to assist you in getting a teaching job. Our resources and guidance can place you in Korea, Japan, China, Taiwan, Thailand, Europe, or anywhere else in the world. You can also apply for a volunteer teaching job at schools or private organizations. There are many students who opt for etutoring jobs or tutoring jobs at trainees home. The paid tutoring job scale for TESOL and ESL positions varies with location. While considering where to teach it's important to consider climatic, adaptability, kids' response and many other factors. At the American TESOL Institute, we train you in such a way that you will be pleased to work anywhere with highly acclaimed repute and respect. Click here for more information: Online TESOL Certification Course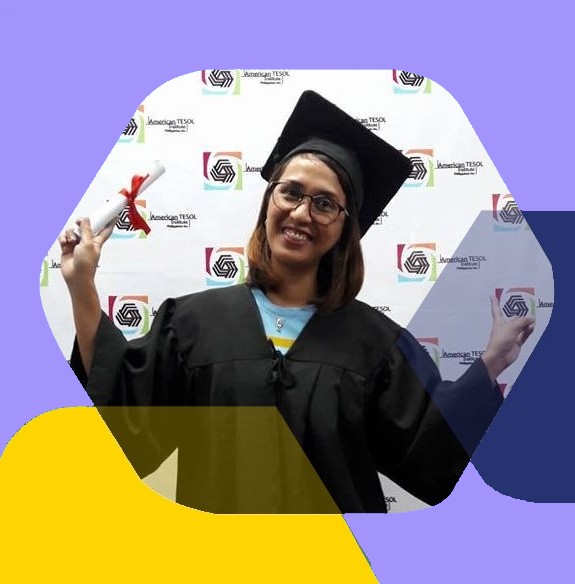 American TESOL Institute - ATI
Teaching English to Speakers of Other Languages