TEACHING ENGLISH IN JAPAN
Teaching English in Japan
is a popular choice for many foreign educators. Here are some facts about teaching English in Japan:
High Demand:
Japan has a high demand for English teachers, offering numerous teaching opportunities across the country. English education is a key focus in the Japanese education system, creating a strong market for English teachers.
JET Program:
The Japan Exchange and Teaching (JET) Program is a government-sponsored initiative that hires foreign English teachers to work in Japanese schools. It is one of the most well-known and prestigious programs for teaching English in Japan.
ALT Positions:
Assistant Language Teacher (ALT) positions are common in Japan. ALTs work alongside Japanese teachers in public schools, assisting with English lessons and providing cultural insights. These positions can be found through various organizations and dispatch companies.
Private Language Schools:
Private language schools, known as "eikaiwa," are another popular option for teaching English in Japan. These schools cater to students of various ages and offer flexible schedules, often including evening and weekend classes.
Teaching Contracts:
Teaching contracts in Japan typically range from one to three years, with the possibility of renewal. Contracts usually start in April or September, aligning with the Japanese school year.
Work Permits:
To teach English legally in Japan, you'll need a work visa. Most English teachers obtain a visa through sponsorship by their employer or participation in the JET Program. The specific visa requirements and application process may vary depending on your circumstances.
Cultural Experience:
Teaching English in Japan provides a unique opportunity to immerse yourself in Japanese culture. You can learn about traditional customs, experience local festivals, and try authentic cuisine. Living in Japan offers a chance to explore historical sites, visit beautiful landscapes, and engage with a vibrant society.
High Standard of Living:
Japan is known for its high standard of living, excellent public transportation, and efficient infrastructure. While the cost of living can be relatively high, teachers in Japan generally earn competitive salaries that allow for a comfortable lifestyle.
Language Barrier:
Japanese is the primary language in Japan, and while English education is a focus, English proficiency levels among the general population can vary. It can be helpful to learn basic Japanese phrases to navigate daily life and communicate with colleagues and locals.
Professional Development:
Teaching English in Japan can be a valuable experience for professional development. You can gain teaching skills, cross-cultural communication expertise, and intercultural competence, all of which can be beneficial for your future career.
When considering teaching English in Japan, research various programs, understand the cultural nuances, and be prepared for the unique challenges and rewards that come with living and working in a different country.
The demand for English teachers is greater in Asia than anywhere else in the world. Not only is the population booming in China, but countries like Japan have important economic reasons for wanting and needing to learn English. The opportunities to teach English in Japan are bountiful. In that great country, schools pay very well for qualified teachers, and private courses are also in demand.
Teachers of English to Speakers of Other Language

Japan can be one of the more lucrative countries to teach English in. It can also be one of the most rewarding experiences for the teacher. The Japanese are excellent hosts and most English teachers in Japan have a wonderful experience. At the American TESOL Institute we make it easy to find top positions at some of the best language schools in Japan. Our certification courses can be completed in just two weeks, so you could be on a plane to Tokyo before you know it!


Teach English and Travel Worldwide

Whether you speak any Japanese is irrelevant. Our teaching method does not require you to speak the language of the host country. Instead, you will teach only in English. Not only is this easier for you, but your students will learn much, much faster if they cannot rely on their native language at all. The results will astonish you.


Accredited TESOL & ESL Certification and Job Placement

Teaching English is more than a great way to see the world, while getting paid to do so and to learn about another culture. It is also a way to give back to the world and help foster a new era of cross-cultural understanding. Not only will you be bringing a language into people's lives, but also your country, just as they will be bringing theirs to you. For more information about TESOL certification and the opportunities that await, please call us toll free at (877) 748-7900.


Teaching ESL & TESOL Job Placement Guarantee

Upon successfully graduating from American TESOL Institute, we take privilege to assist you in getting a teaching job. Our resources and guidance can place you in Korea, Japan, China, Taiwan, Thailand, Europe, or anywhere else in the world. You can also apply for a volunteer teaching job at schools or private organizations. There are many students who opt for etutoring jobs or tutoring jobs at trainees home. The paid tutoring job scale for TESOL and ESL positions varies with location. While considering where to teach it's important to consider climatic, adaptability, kids' response and many other factors. At the American TESOL Institute, we train you in such a way that you will be pleased to work anywhere with highly acclaimed repute and respect. Click here for more information: Online TESOL Certification Course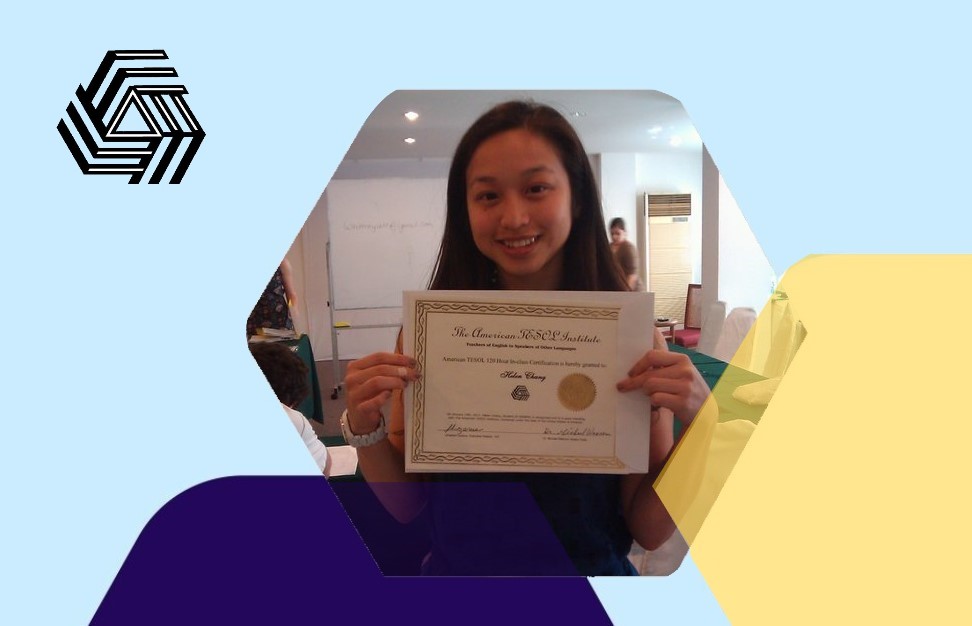 American TESOL Institute - ATI
Teaching English to Speakers of Other Languages